Nanny's Super Simple Foolproof Buns
I make these little buns on a regular basis for the boys (my Grandsons) and they love them.
If a scone and a fruit bun had babies this is what they would be like, with maybe a little bit of rock cake blood from a great grandparent.
These little buns are incredibly quick and simple to make, are very versatile - you can add pretty much any fruit, nuts, spices etc. you like and best of all, they are very forgiving, just don't use too much liquid and you can't really go wrong.
The buns picture are made with a mixture of dried fruit that I needed to use up and mixed spices, but you could use cranberries, ginger, nuts, or whatever you have in the cupboard and any spices you like, just keep roughly to the measurements in the recipe, and try to avoid fresh fruits as the juices might make everything too wet.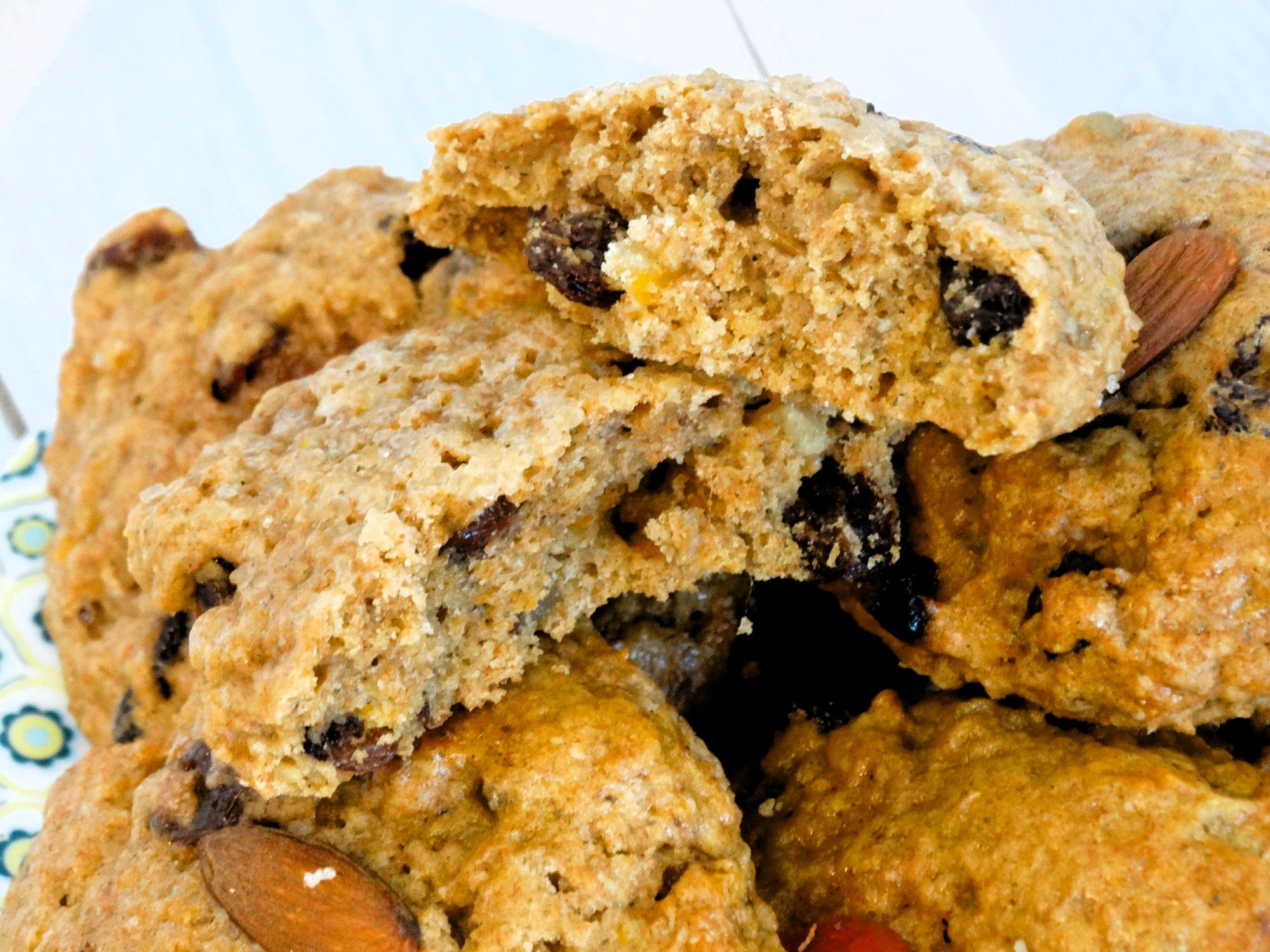 Equipment
You will need a minimal amount of equipment to make these buns;
A large bowl
A small bowl - cereal bowl or cup is fine
A whisk if you have one - don't worry too much though
Scales
Two baking sheets - or something ovenproof with a flat bottom and not too deep
Greaseproof paper if you have some, it just makes getting them off the pan much easier, but you can just make sure your pans are really well greased
A knife
A spoon
Ingredients
Use whatever you have in your cupboards, but stick to the amounts as closely as possible, once you have made these once and have an idea of how they work you can really go to town and experiment.
300g self raising flour - I use 150g wholemeal and 150g white, but you can use all white, don't use all wholemeal as it will make your buns very dry.
125g butter or cake marg, the soft stuff is fine if you're watching the pennies
100g caster sugar or soft brown sugar
Grated Orange and Lemon Zest - or about 10g mixed peel
1 1/2 teaspoons of mixed spice or a mix of your choice of spices
150g dried mixed fruit, include some chopped nuts too if you like
1 large egg - lightly beaten with your spoon
4 to 5 tablespoons milk
Optional
Egg yolk and water to glaze the tops
Glace cherries, nuts, demerara sugar to decorate
Preheat you oven to 160c fan assisted 180c regular oven
Lightly grease your oven trays and cover with greaseproof paper if using, OR grease really well if you're not using greaseproof
Weigh your flour, sugar and spices sieve into your bowl and give it a good stir with your whisk, a fork or your clean hands
Add your butter or marg, chop into small pieces and rub into the flour with your fingers until you have what looks like fine breadcrumbs
Stir in your fruit, nuts, zest/peel until well distributed
Add your egg and 4 tablespoons milk and stir until your mixture resembles and soft, but not wet dough, if it seems too dry add 1 tablespoon of milk at a time until you reach the right consistency - 4 to 5 should do the job though.
Make small mounds from the dough, if you want to weight them I find 30 to 35g is good, but you can make them bigger if you want to, just remember they'll need a little longer to bake
If you are going to glaze your buns, then mix the egg yolk and water together and brush over the tops with clean finger tips.
Decorate with cherries, nuts, a sprinkle of demerara sugar or whatever dried fruit you have to hand
Pop into the middle of your pre-heated oven and bake for about 15 to 20 minutes, or until golden brown
Allow to cool for a few minutes on the baking sheet before removing as the buns will be very soft.
Enjoy while still warm. For an extra special treat try them warm with lots of butter.
Nanny's little buns can be frozen so are perfect for batch cooking.
I hope you enjoy making these little fruit buns. If you have any problems or questions feel free to contact me or comment below.
Leave a comment on this post
Thank you for for the comment. It will be published once approved.