Easy Chocolate Fudge Cake Dessert Idea
Posted on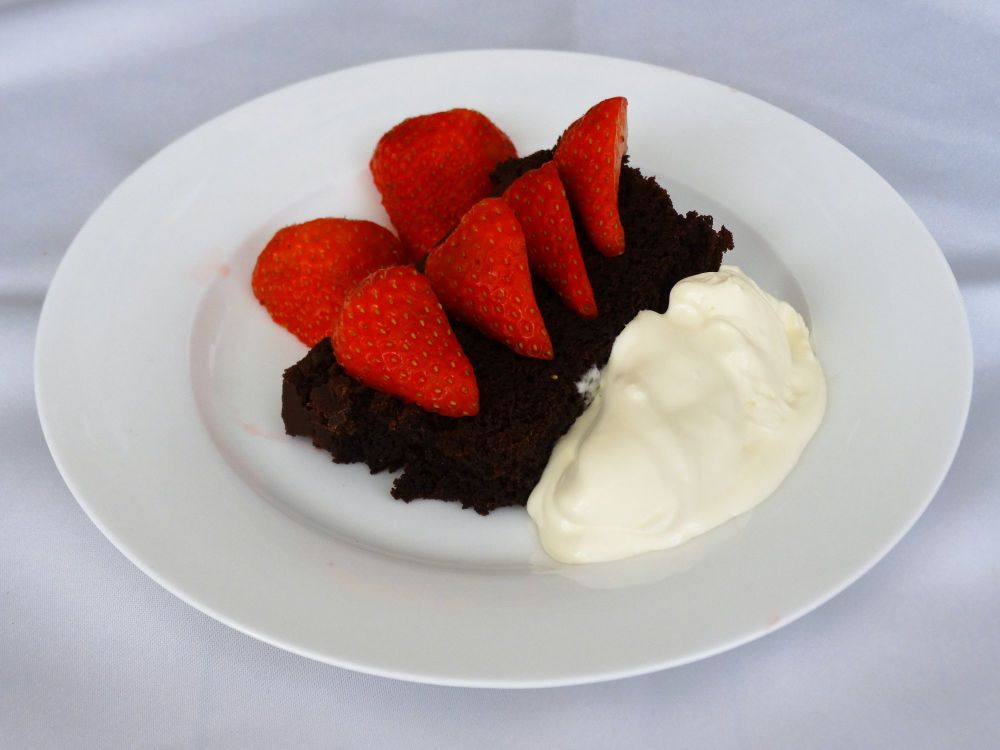 If you are looking for a really simple dessert idea that will impress your guests try this easy idea.
You will need;
Nanny Nona's Chocolate Fudge Cake

Fresh Strawberries or Raspberries - You could also use Cherries or whatever takes your fancy

Fresh Whipped Cream or Clotted Cream
Slice your Strawberries and keep to the side - you could leave Raspberries or Cherries whole.
Cut however many slices of Chocolate Fudge cake, about an inch is a good size.
Pop your cake slices in the microwave on a plate for a few seconds until they are just warm, don't overdo this as you will end up with messy puddles of runny chocolate on the plate, so maybe just do a few seconds at a time.
Arrange the warm cake on your poshest side plates with the sliced Strawberries or other fruit.
Serve with your choice of cream.
Job done!
This is also a great way to use up any Chocolate Fudge Cake that you have left over and that might be getting a little bit dry ......... But who has leftover cake?!